Painting Your Soul and the Soul Care™ Program have already impacted many lives. Below are some stories of those who have experienced the powerful impact of this special program.
Jennifer
"Watch Jennifer's story and how Soul CareTM impacted her and her family"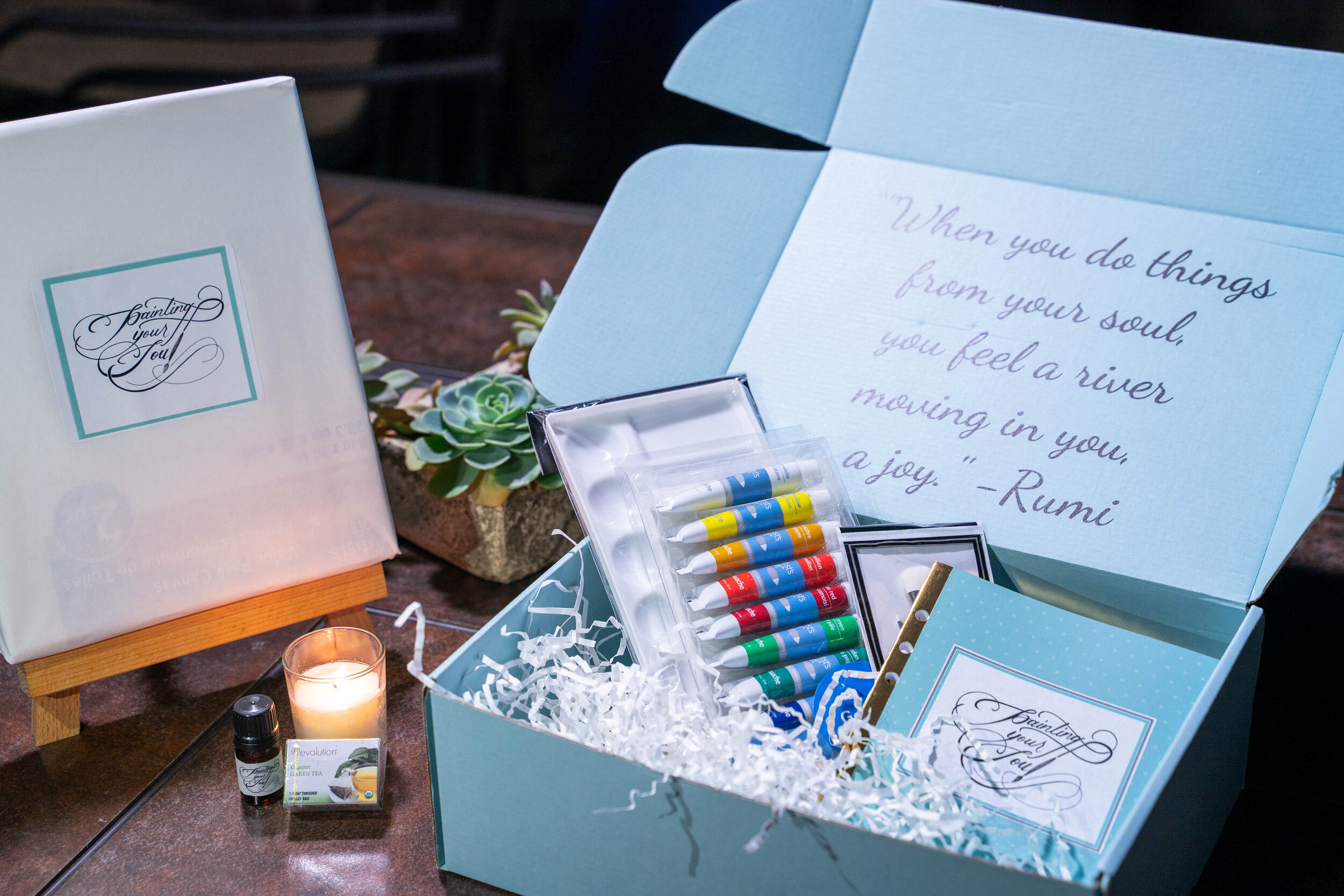 Anonymous
"Today I am feeling a sense of relief. I think a weight has lifted off my shoulders. I finally had time to myself. I am realizing that I should start to allocate "me" time. To focus on myself and the growth I need. It is so nice to express yourself. I am feeling a hunger, a hunger for more out of life. I am stress free. I am happy. I am grateful. I am feeling determined and ready for change."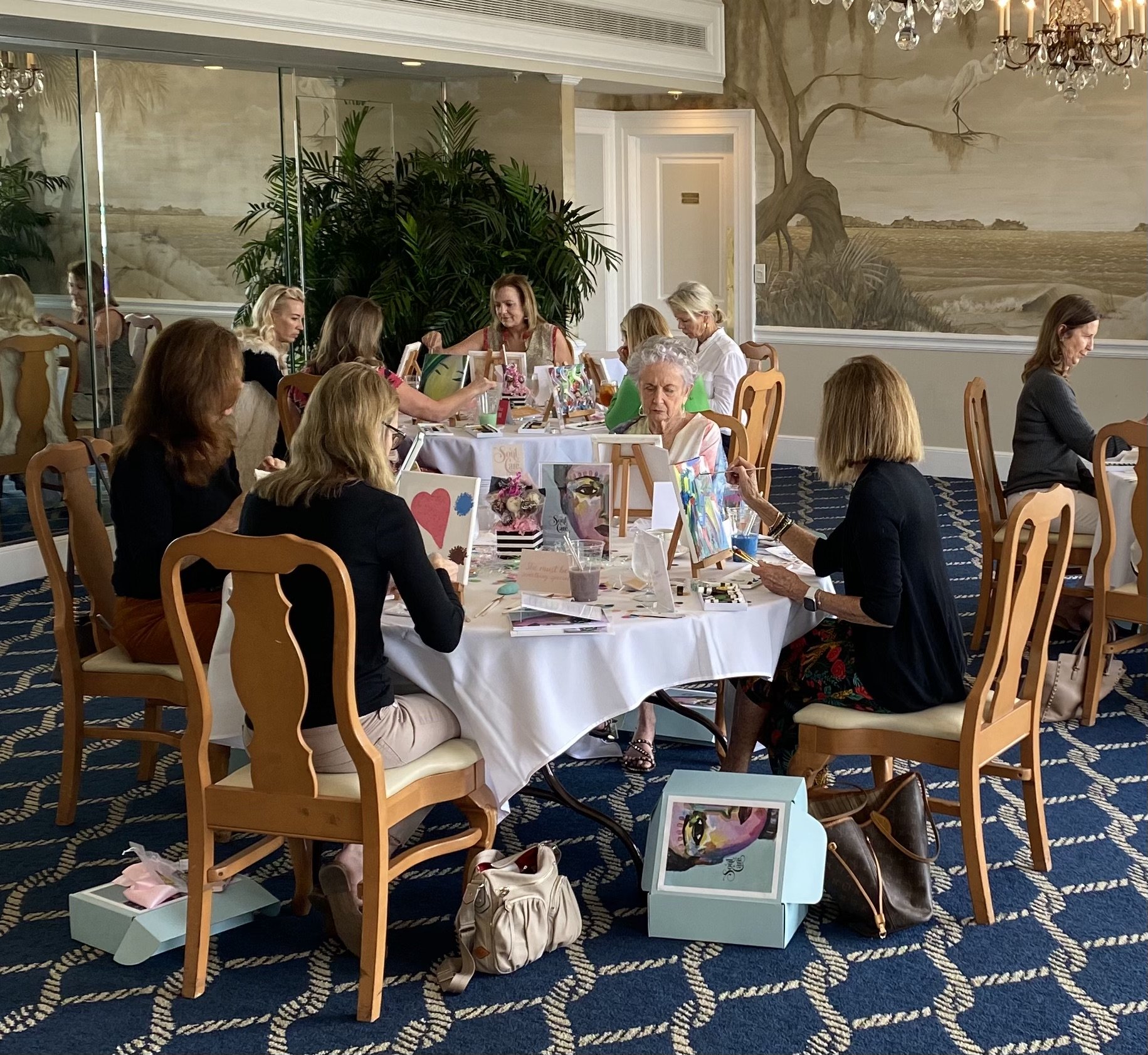 Candace
"Beyond my expectations! So beautifully presented and so nicely executed. A wonderful way to start to paint.Thank you so much for a wonderful experience!"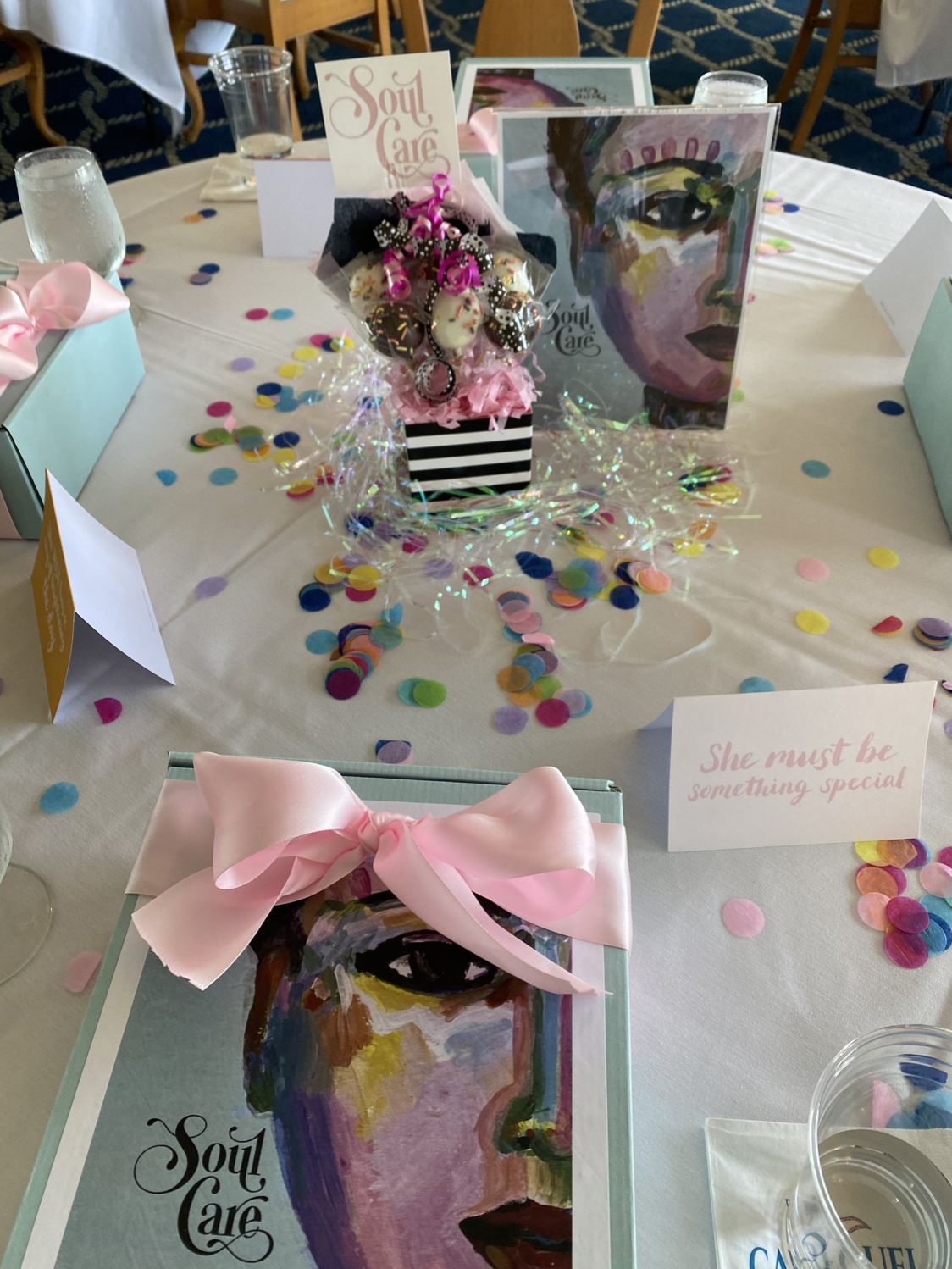 Christine
"I would love to share this opportunity with other people and can't wait until they are available. Karen has done an incredible job of bringing a high quality, reusable product that serves an important purpose!"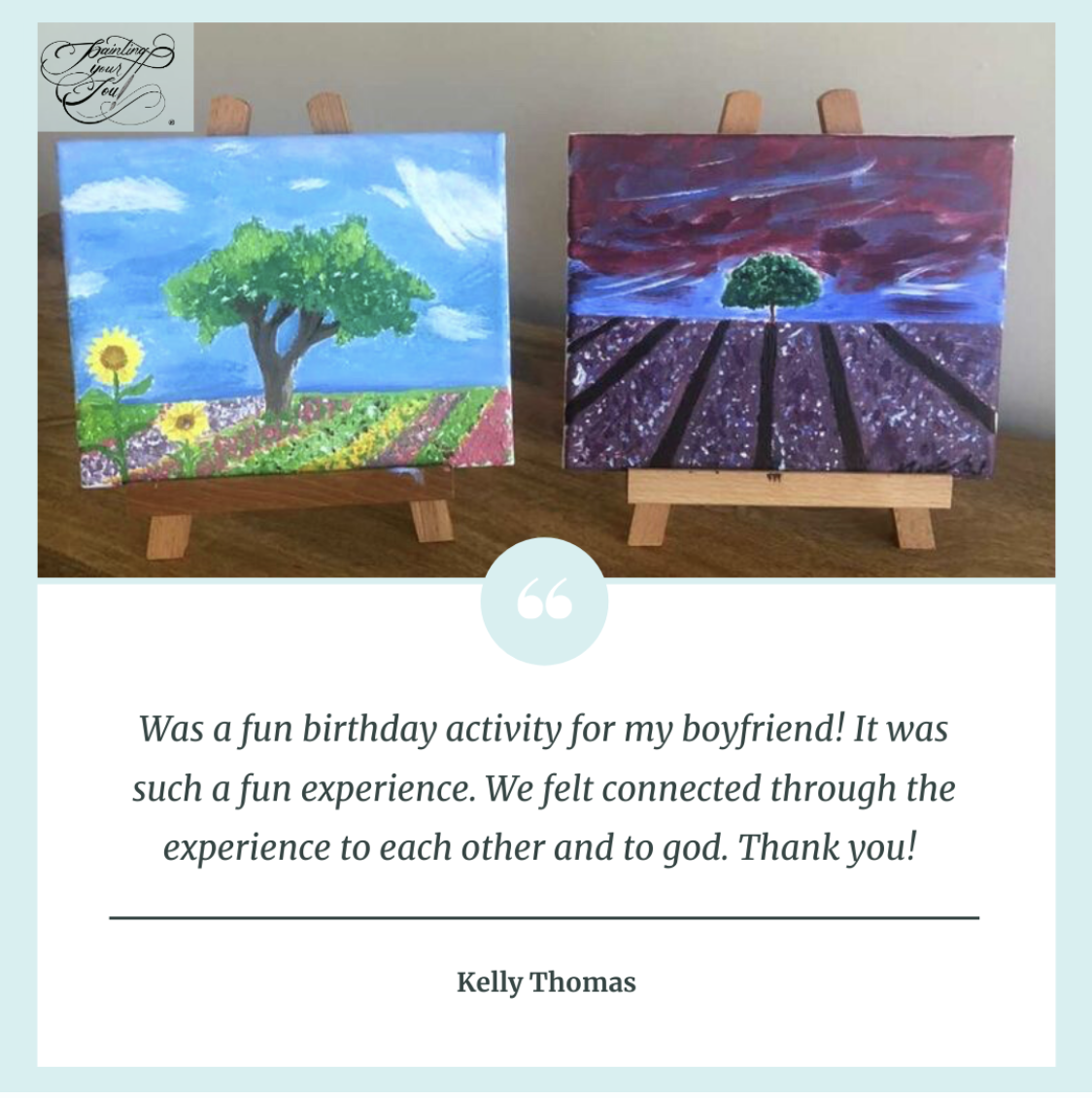 Kelly Thomas
Painting Your Soul Gift Box from the safety of your home.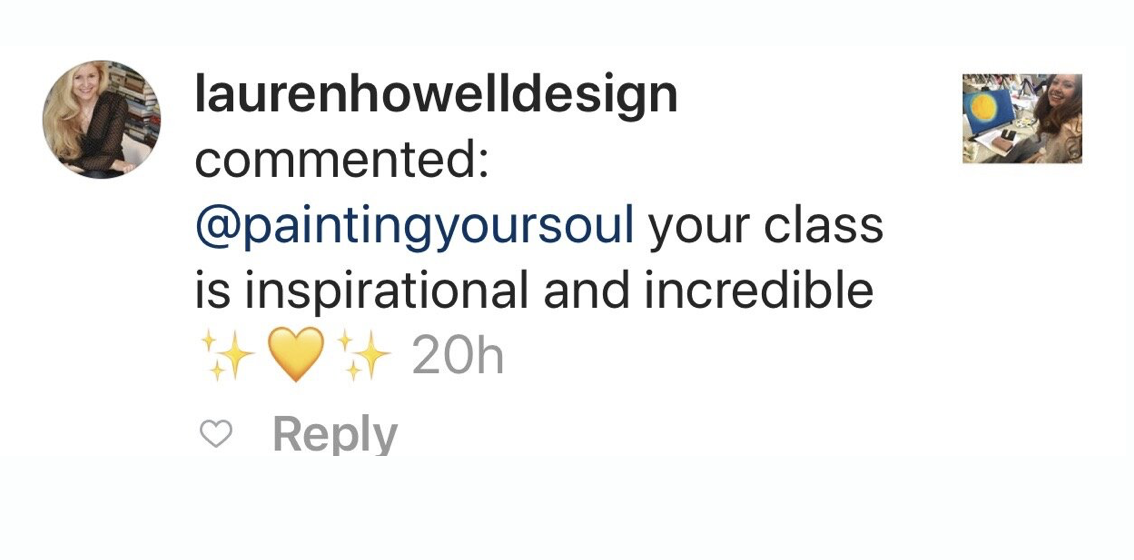 Lauren
Painting Your Soul Workshop @ Mariners Church
"Art From The Inside Out"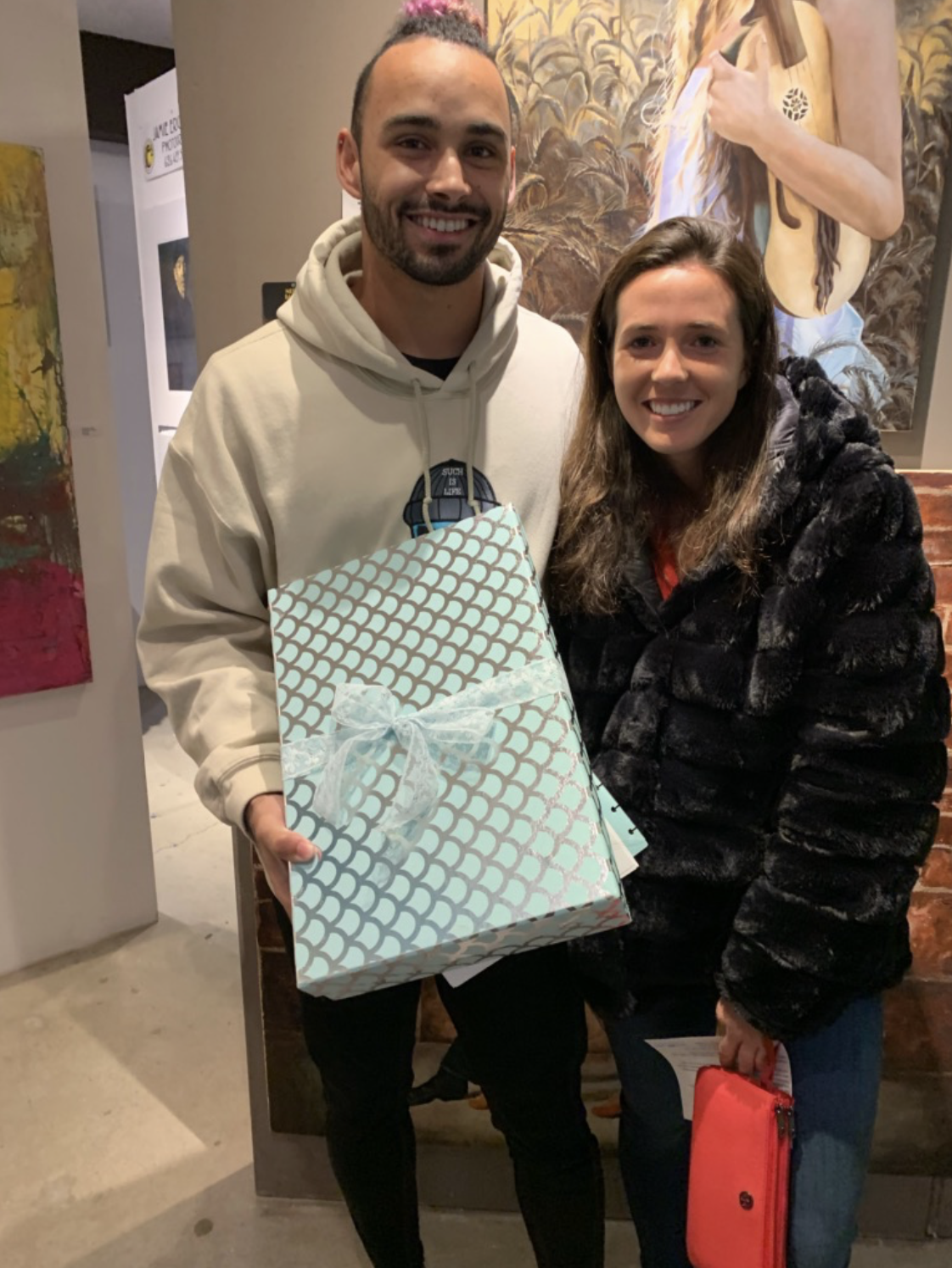 Joey & Kate
"We had no idea of what to expect. We have done other painting workshops for fun, but this is WAY different. The set up process leading into the meditation music and guidance allowed us to really get into a comfortable place to start painting without restriction. It was amazing to feel free to express my inner self and see it reflected on to the canvas. I would highly recommend Painting Your Soul to everyone I encounter from now on! You won't really know what it's like until you try it!"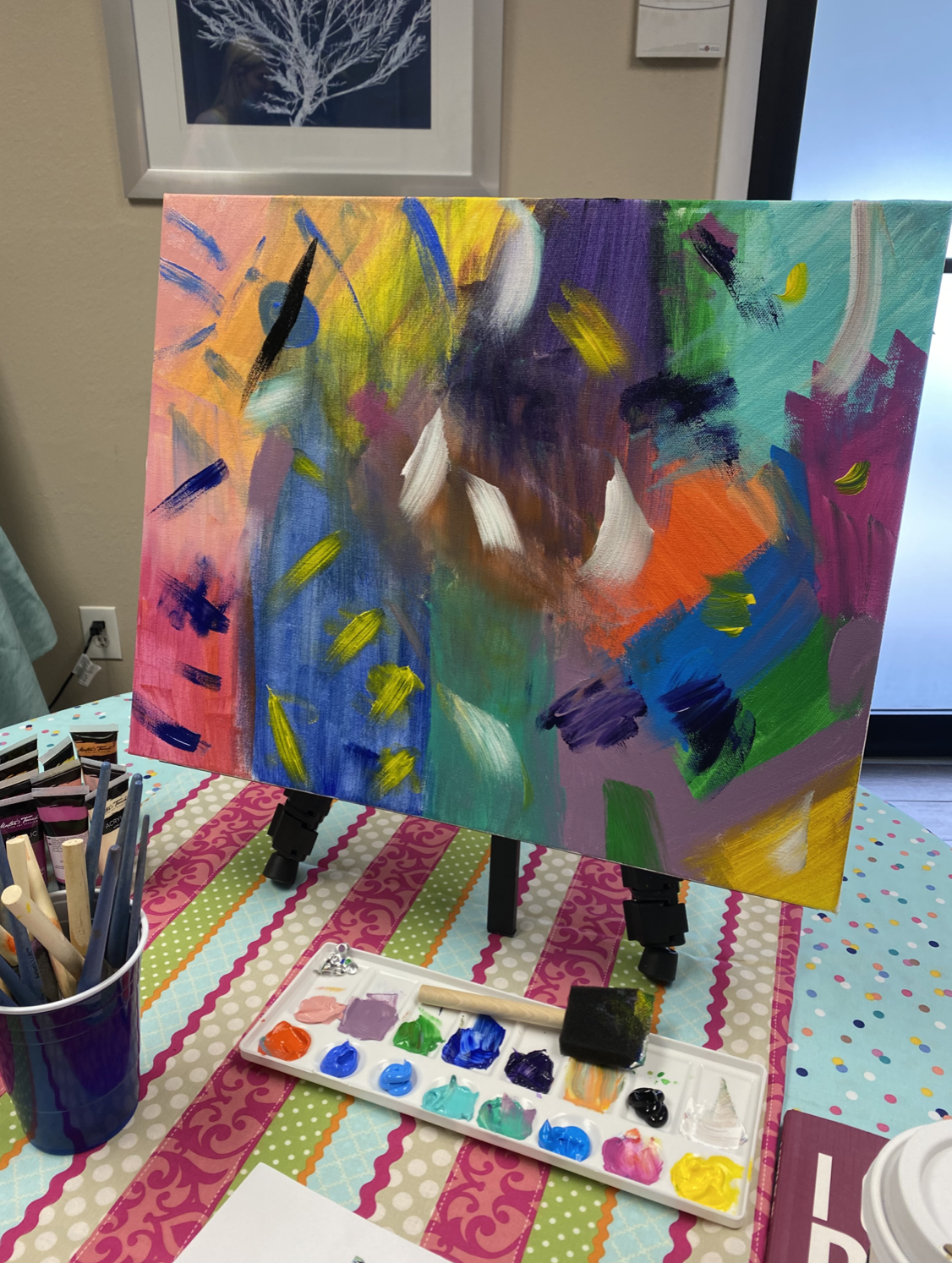 Gabrielle
"When I was done painting and looked at the final canvas, I realized I didn't remember what I had painted. It was like I was in space floating with no control of my hands as they painted. I got to let go and let my inner self speak. It was amazing."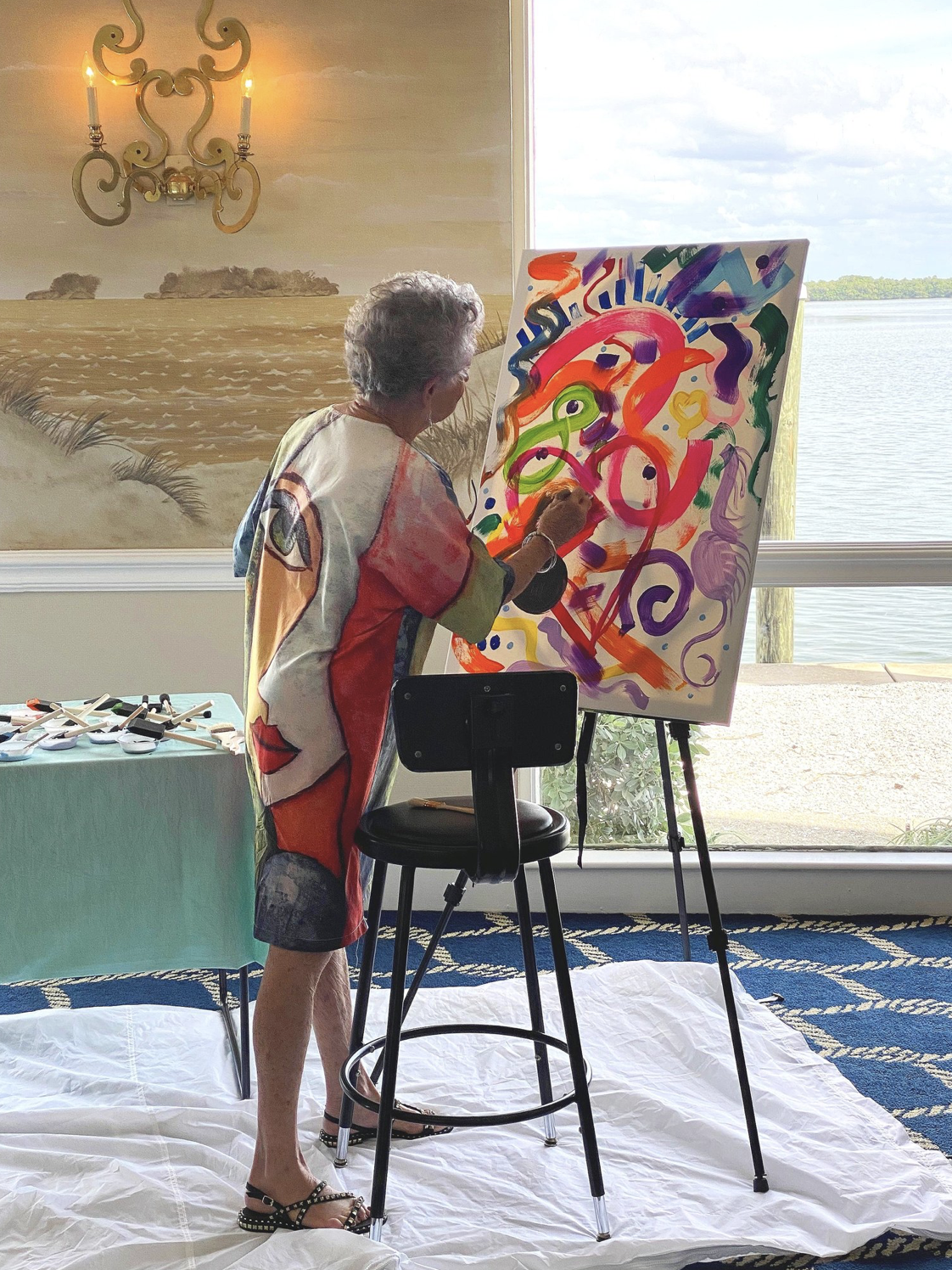 Painting Your Soul Workshop
"Karen's passion for this journey was amazing. So proud to have been a part of your journey. Take time to create."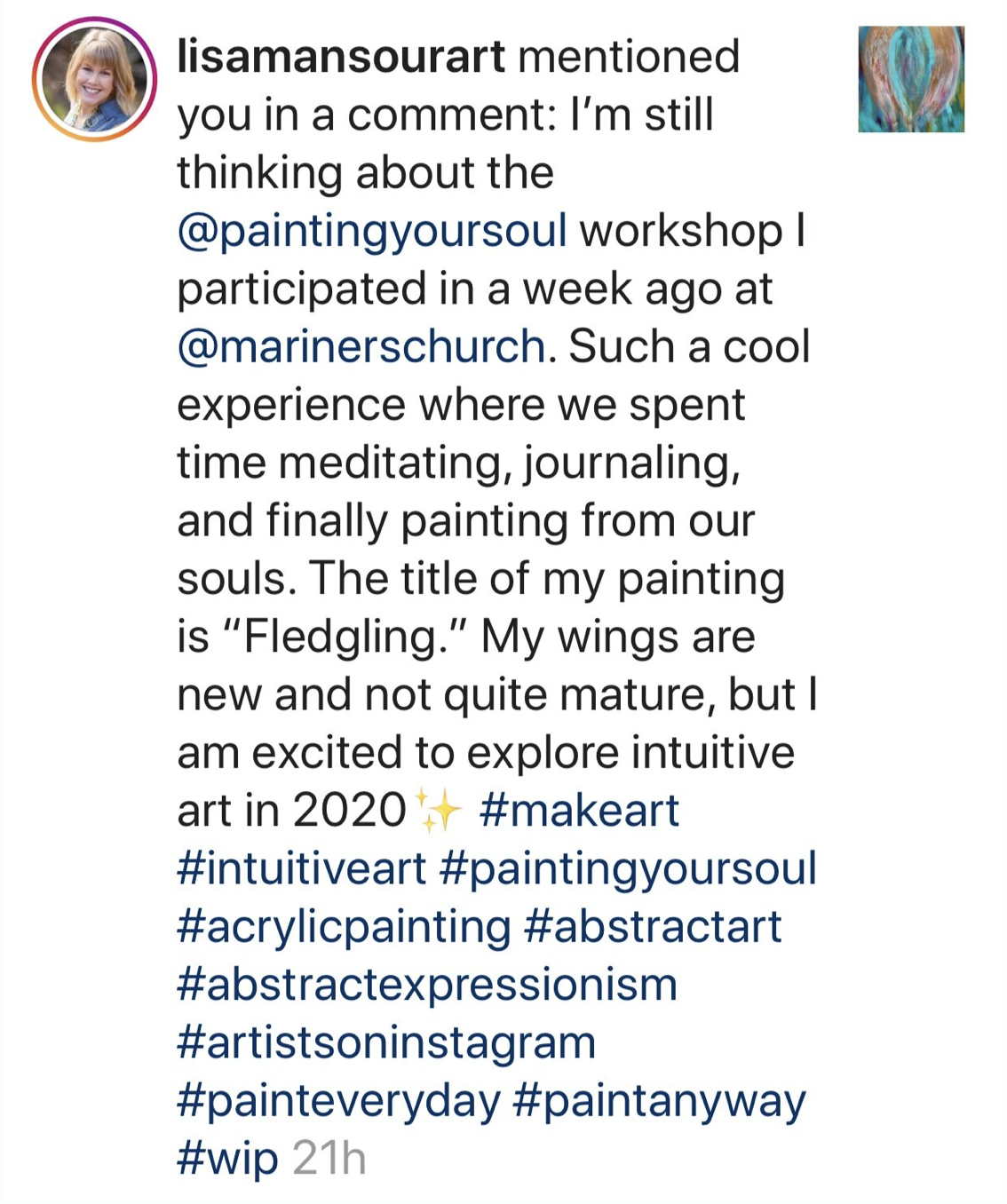 Lisa
Painting Your Soul Workshop @ Mariners Church
"Art From the Inside Out"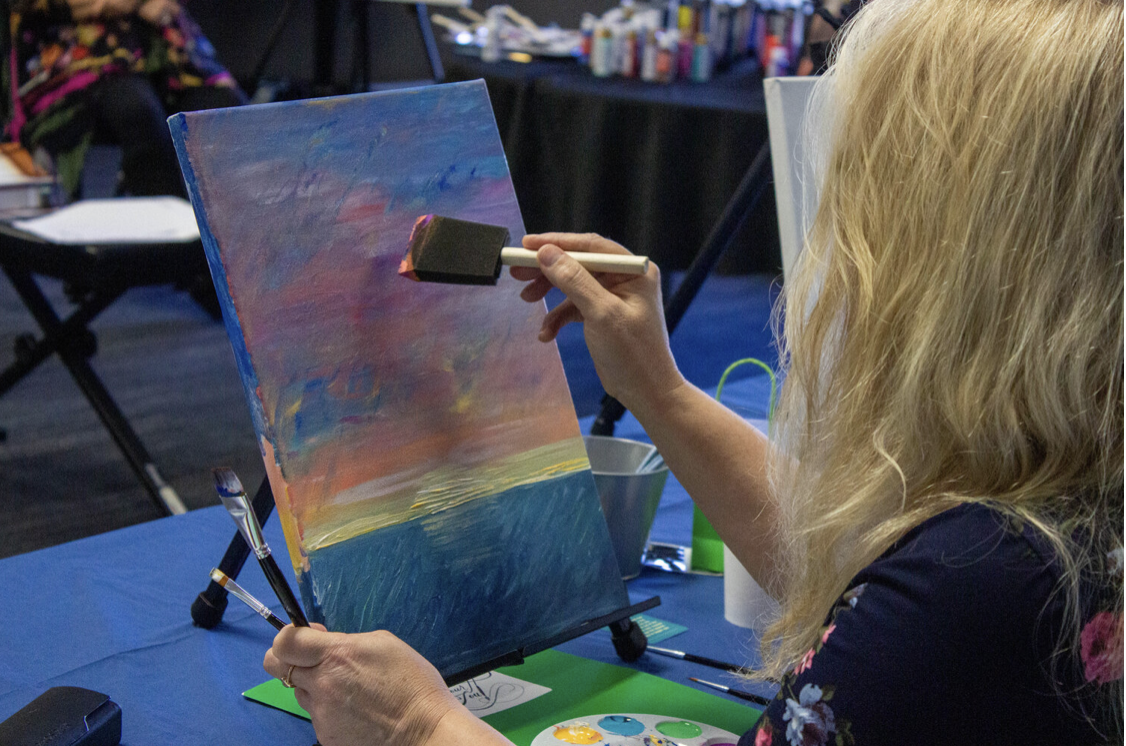 Painting Your Soul Workshop
"What an amazing experience! Everyone should have the chance to do this! You don't know what lies beneath the surface until 'Painting Your Soul'.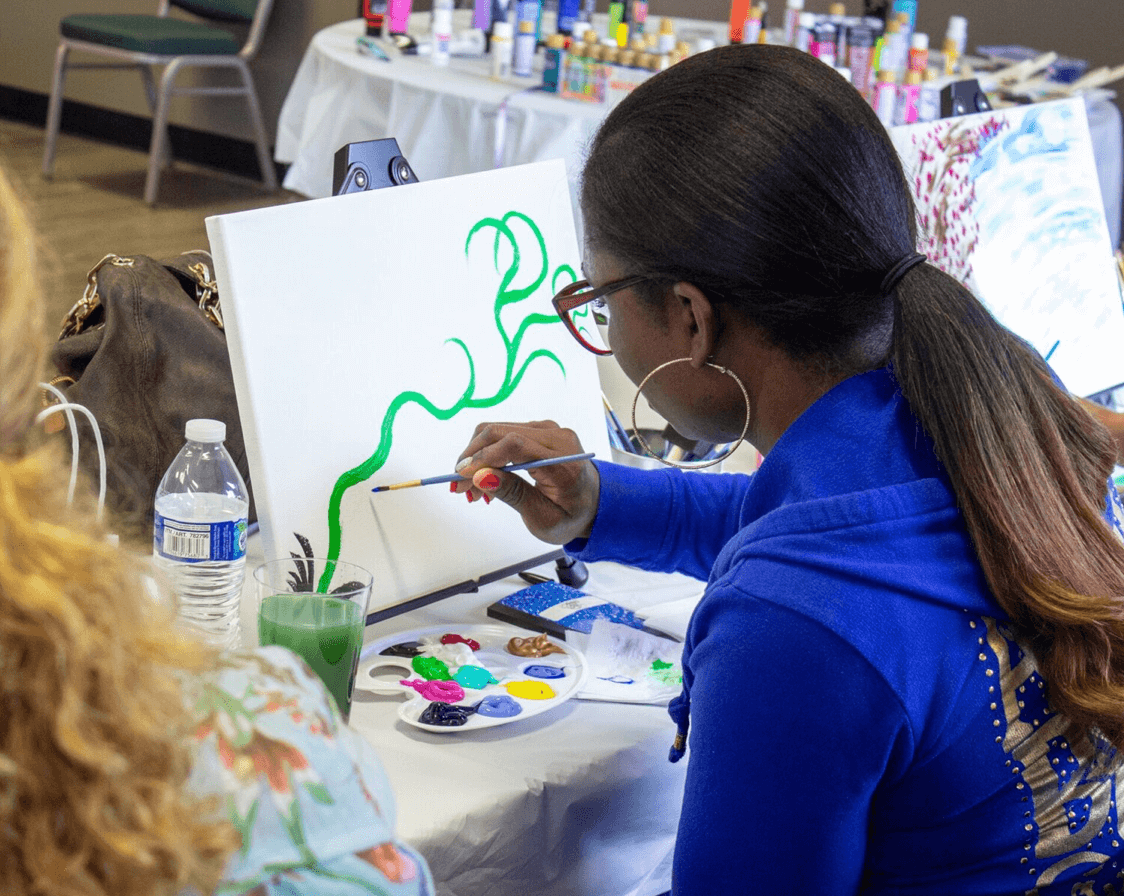 Painting Your Soul @ Mariners Church
"I didn't come with any expectations, the only thing was to see what God has for me. To just relax and let the creativity flow and be led by God."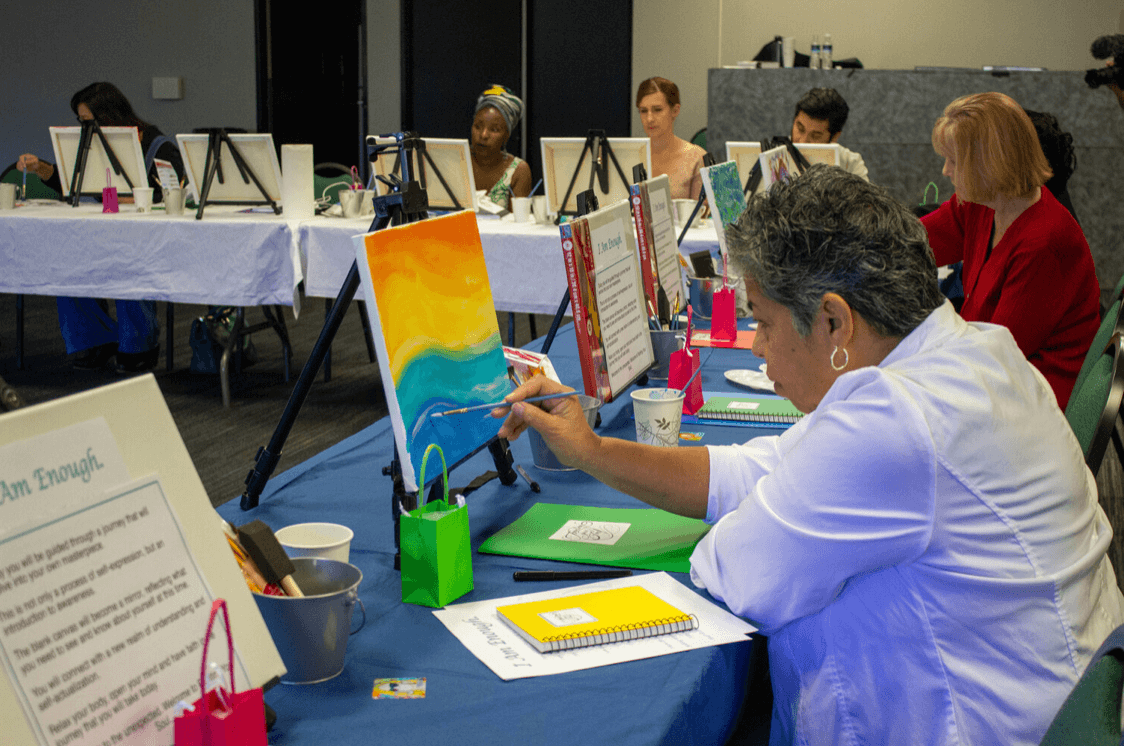 Painting Your Soul Workshop
"I've painted before, but never journaled during… I've never painted anything like this. It was wonderful!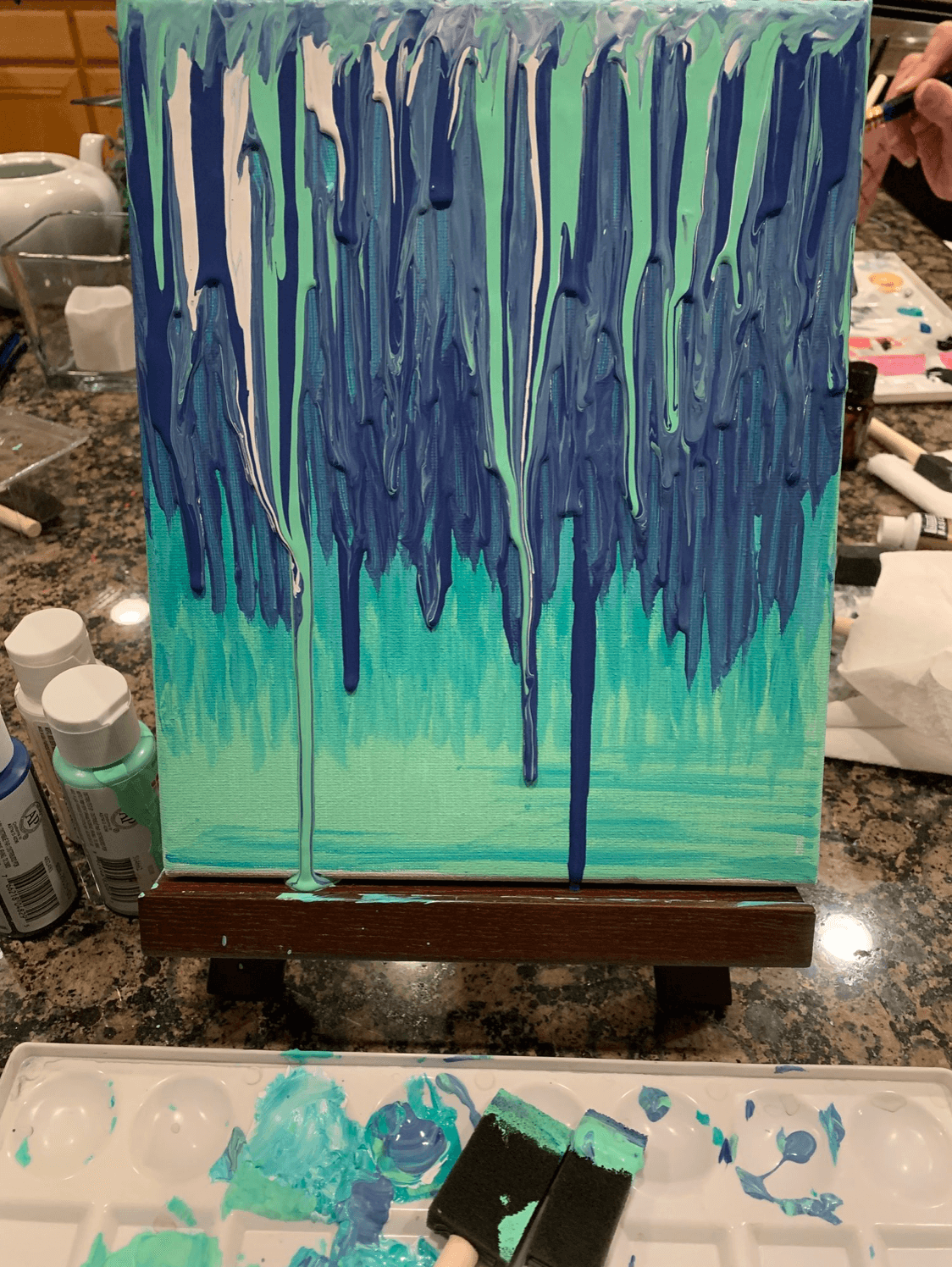 "My experience with you Karen has been amazing, the thing that stands out actually, everything is I would say perfection for someone like me with chronic pain needs. Feeling the brushes and the aromatherapy was really soothing. Having the candles and the light was very calming and soothing. Your voice on the recording was amazing and extremely authentic and I felt as if you were present in the room with me. The affirmations prior to listening to mediation, journaling and the visualization you guided me through and letting go of judgement was really good. It was a really good experience for me to recenter and let my soul speak rather than my mind. The colors were very beautiful and you were very generous and gracious."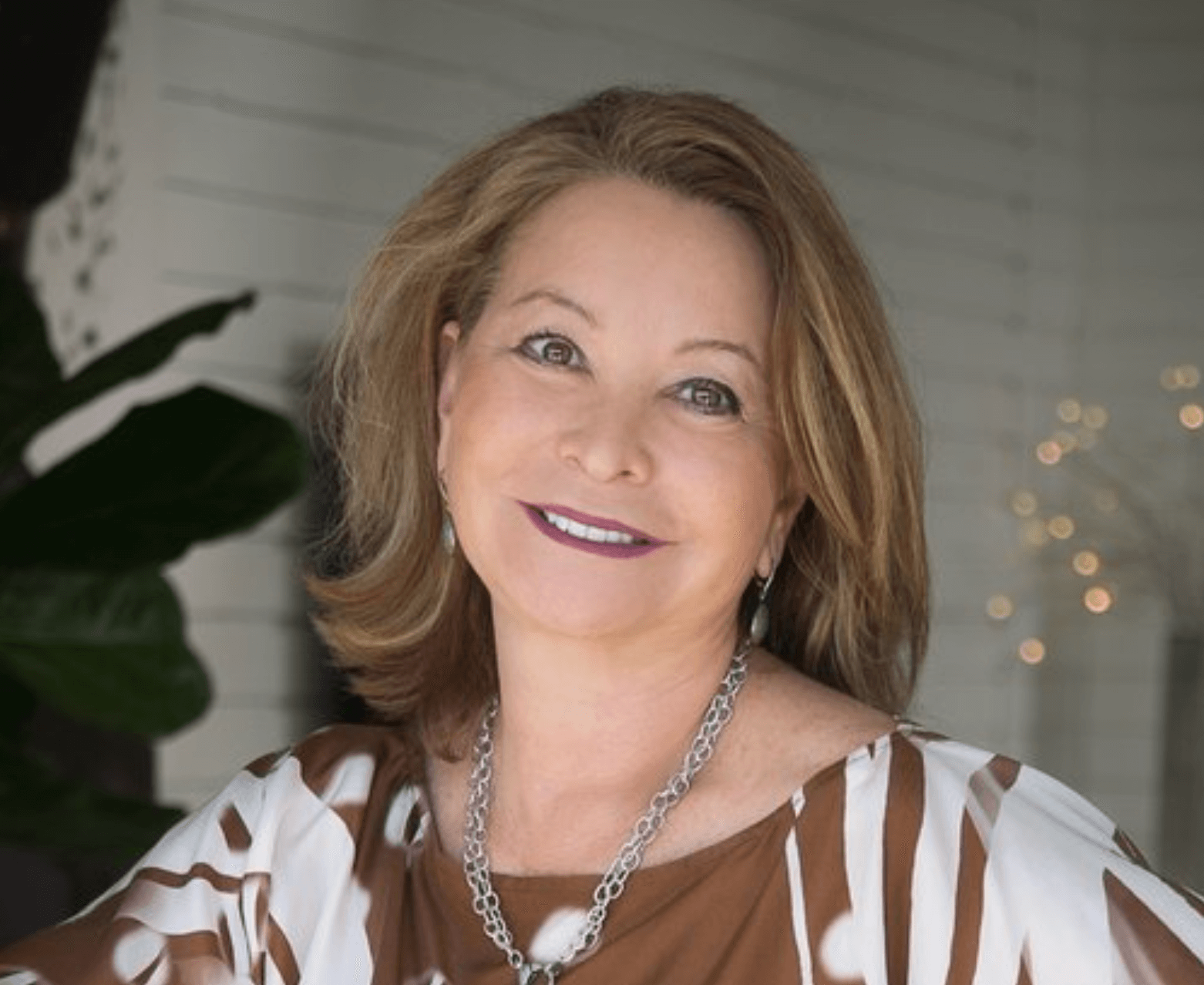 Rita Goldberg
Editor – Joli Magazine
"I am still talking about the amazing experience I had at your studio. I am so excited to share this with our 20,000 readers."